Resume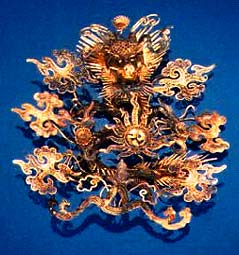 Attended University of Colorado in 1971 for a semester, then went to India at the age of 18 where I sought to further along, my course of study in Humanities
Music Appreciation, Hinduism and Self Understanding and Together Awareness
I thought "What better place to pursue such a field than in India?"
Gemological Institute of America
1980 - Graduate Gemologist
After graduation, I was hired under the late Ken Moore, as the first Graduate Gemologist ever to serve on staff (as Marketing Manager) for Gem Instruments Corp; a wholly owned subsidiary of the GIA. 1980 to 1982.
Thereafter: Self-employed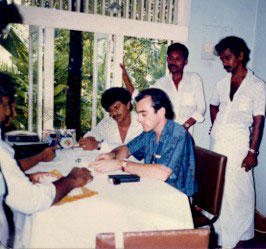 In 1982, I took the first of my many travels to Sri Lanka to acquire gemstones with the late, legendary, Dunstan Fernando - a beloved Sri Lankan, CID Inspector turned gem merchant and dear friend whom I first met in an elevator in Chicago while attending an AGS Conclave in 1981.
Throughout the 1980's and 90's, I traveled extensively in South East Asia, Europe and the U.S. in search of gems, jewels and antiques. I fulfilled my dream in 1997 to present my eclectic discoveries and by then, my insatiable appetite for jewelry design and Chinese gold, by opening a retail outlet in Pacific Palisades, California, which I called The Gallery of Rare Jewels.
During this period I gave frequent lectures on "Gemology: The Romantic Science" and "Chinese Jewelry Through The Ages". In addition to offering lectures at the gallery, I was given the opportunity to share my research and experience at:
Rice University, Houston,TX
The Santa Fe Symposium for Manufacturing Jewelers, Phoenix, AZ
Pacific Asia Museum, Pasadena, CA
Fashion Institute of Design and Merchandising, Los Angeles, CA
I closed the Gallery in 2007.
Since then, I have continued to offer expert gemological and design services as well as an ever changing inventory of rare jewels by appointment.